BOGUS BABY MOMMA ALERT!!!!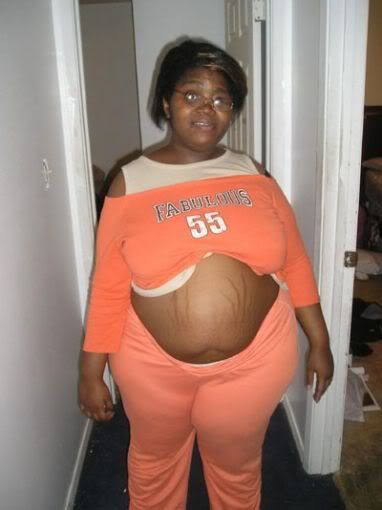 (twit pic from Tre Boogie)

LMMFAO!!!!

WHy OH Why Does it look like her titties doin the shoulder lean?
Those aint even streth marks on her tummy
Those are varicose veins
LMAO!!!
And since when do belly buttons point down?
That homemade sports bra shirt lookin Ol' family dollar tank top thang?
That Shits look DIN-JAY!!!!
HOW CAN SOMEONE EXPOSE THEIRSELF LIKE THAT!?!?!?!?!?